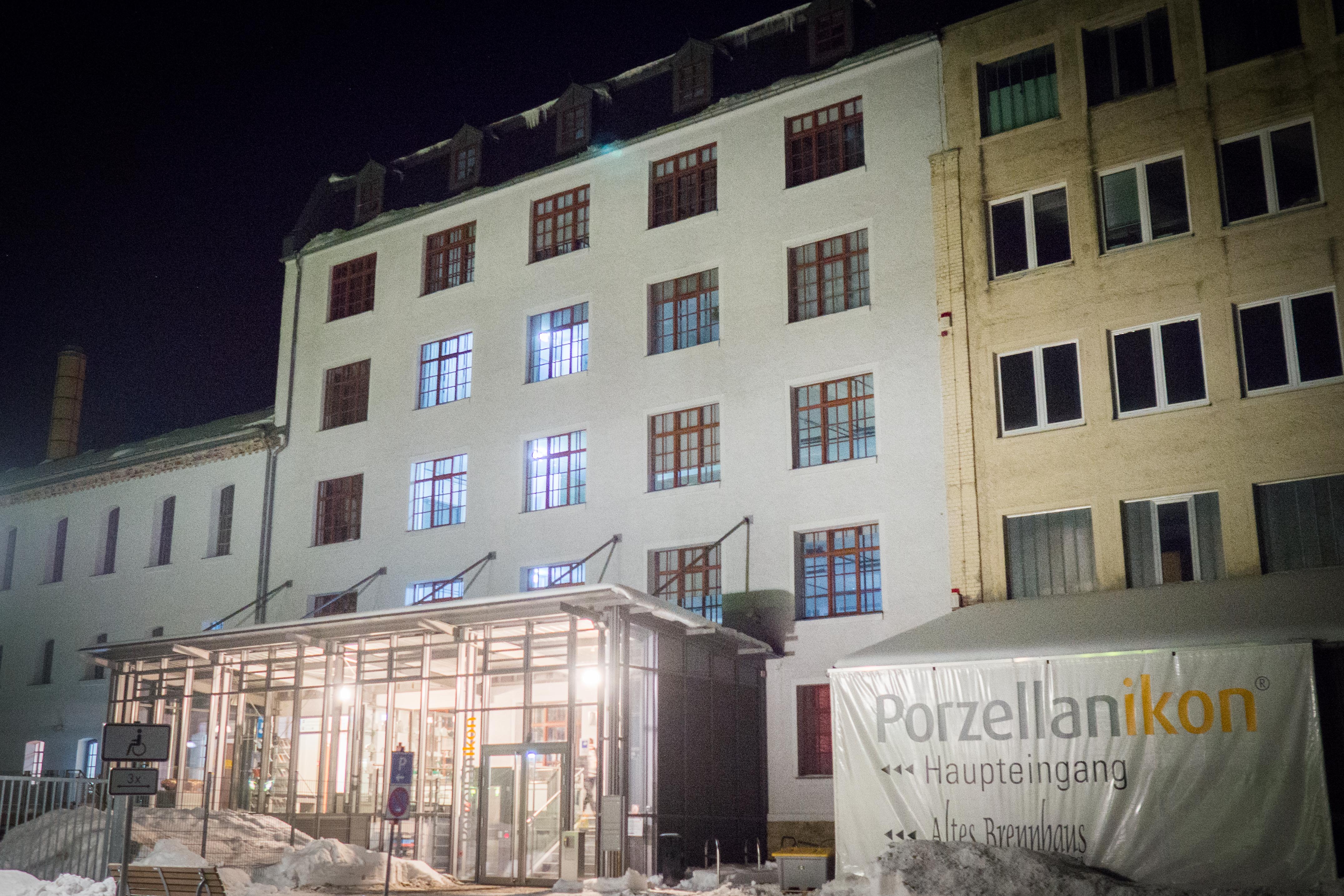 The Ceramics and its Dimensions: Shaping the Future exhibition opening was held on January 19th 2017 in Porzellanikon Staatliches Museum für Porzellan, Hohenberg a. d. Eger / Selb in Selb, Germany. Porzellanikon is the second venue for the Shaping the Future exhibition which will after the exhibition in Selb continue its tour still to five cities in Europe.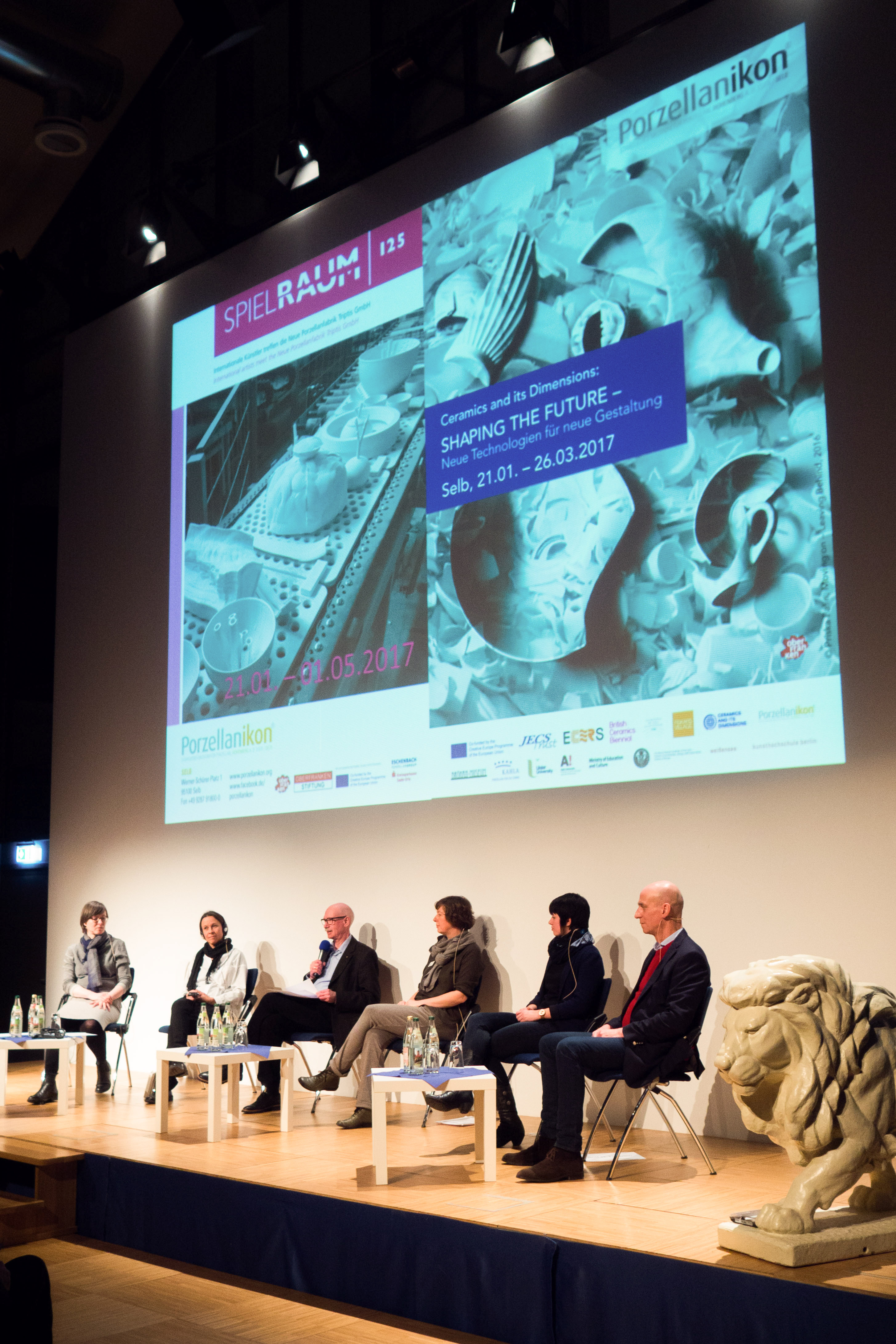 At the same time with the Shaping the Future opening also another future oriented exhibition called Spielraum 125 was opened in Porzellanikon and both of the openings started with a shared Round Table discussion in the auditorium of Porzellanikon. The meeting was a panel discussion between the representatives of the two exhibitions and the discussion concentrated on the future of ceramics and on the different perspectives the two exhibitions have to offer. The Shaping the Future exhibition was represented by curator Riikka Latva-Somppi and professor Barbara Schmidt and the Spielraum 125 exhibition was represented by the CEO of Eschenbach Porzellan GROUP Rolf H. Frowein, Eschenbach designer Claudia Bischoff and Porzellanikon curator, designer and free docent Claudia Zachow. The discussion was moderated by Wilhelm Siemen, the leader of the Ceramics and its Dimensions project and the head of Porzellanikon. Also the audience had a change to participate in the discussion.
The venue of the Shaping the Future exhibition is a space which has two large old kilns in the middle. The kilns were previously used for the firing of porcelain as the Porzellanikon museum building is a former Rosenthal porcelain factory that was closed in 1969. Porzellanikon in Selb consists of a number of different houses that exhibit different permanent and special exhibitions. Shaping the Future exhibition is located in a house that is next to a permanent exhibition telling about the history of porcelain making. Selb has a 200 years old traditions in porcelain making and factories, and this history is present around the whole region.
On Sunday January 29th 2017 at 14:30 an exhibition discussion is going to be held in the Shaping the Future exhibition. The discussion will be interactive and concentrate on the experimental way that the exhibition approaches the future of ceramics. The discussion is open for audience.