The seventh and last venue of the Ceramics and its Dimensions: Shaping the Future exhibition is at the Museum of Decorative Arts in Prague (Uměleckoprůmyslové museum v Praze / UPM).
 The exhibition will be open in Prague between September 4th and November 11th 2018.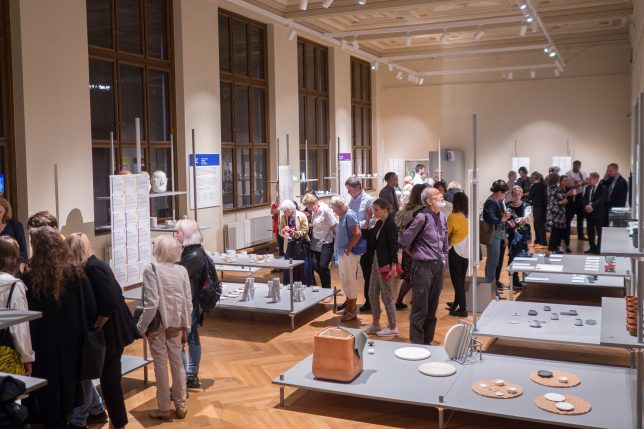 The Exhibition Opening and Local Additions
The exhibition opening on Monday September 3rd attracted over a hundred visitors. The opening started with speeches and a screening of few of the exhibition videos. Then the guests were invited to see the exhibition. The speakers at the opening were the director of UPM Helena Koenigsmarková, the ambassador Jukka Pesola from the Embassy of Finland in Prague, the curator of the exhibition Riikka Latva-Somppi from Aalto University and the head of the Ceramics and Glass Department of UPM Milan Hlaveš. "It is essential to be able to use experimentation, play and speculation as pathways towards innovation." stated curator Latva-Somppi in her speech.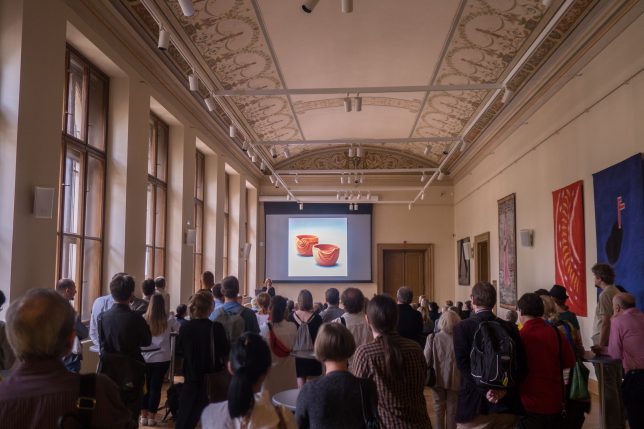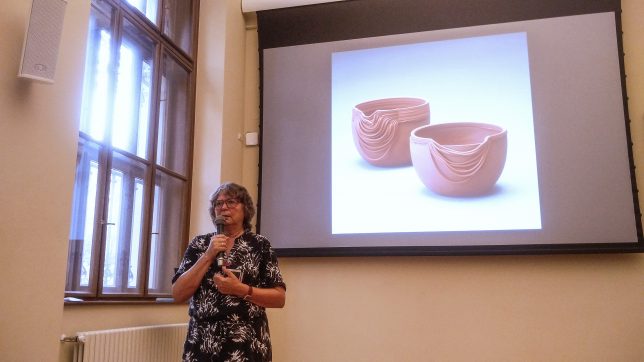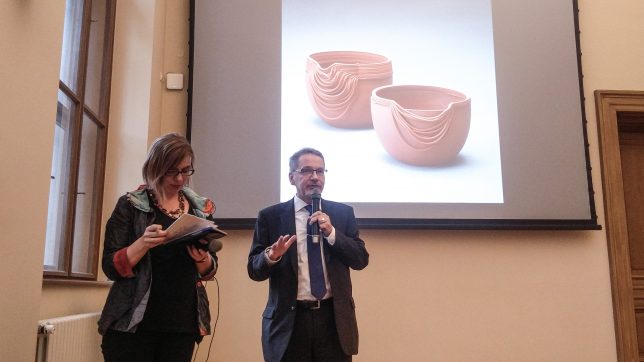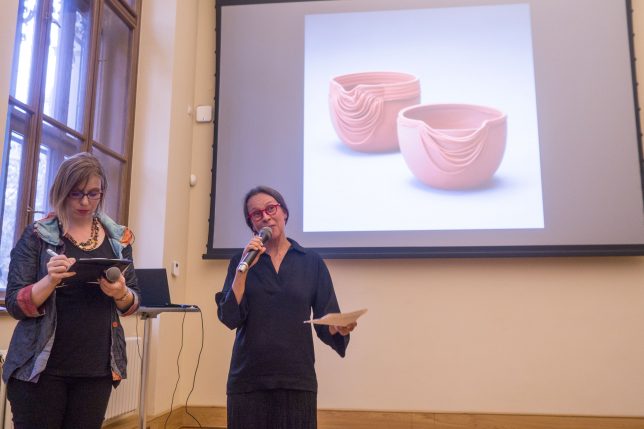 In Prague the core of the exhibition has been joined by local contributions that discuss the exhibition themes in a local context. The curator Milan Hlaveš and Dita Hálová mapped out seven studios in five institutions of higher education in the Czech Republic and one in Slovakia. Works from these studios form the local part of the exhibition. Also in this part of the exhibition the works of students, their educators and professional designers are shown side by side. The Future Lights in Ceramics winner of 2016, 2017 and 2018 are on view as part of the exhibition also in Prague.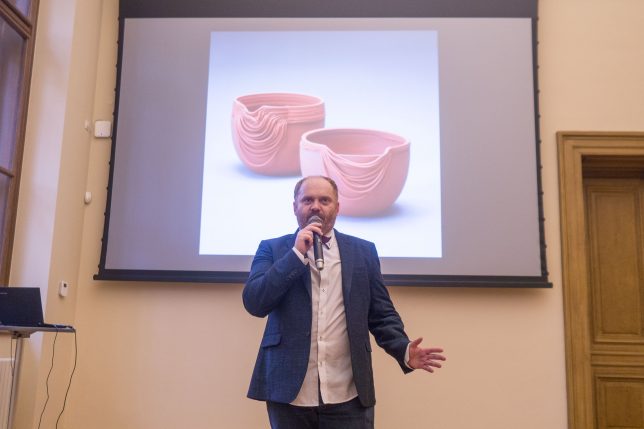 The Museum of Decorative Arts in Prague
The Museum of Decorative Arts in Prague was founded in 1885 by the Prague Chamber of Trade and Commerce and it is located on the 17. listopadu street in the center of Prague. The museum building is designed by architect Josef Schulz in the neo-renaissance style and built between 1897 and 1899. The building has recently been re-opened after renovation.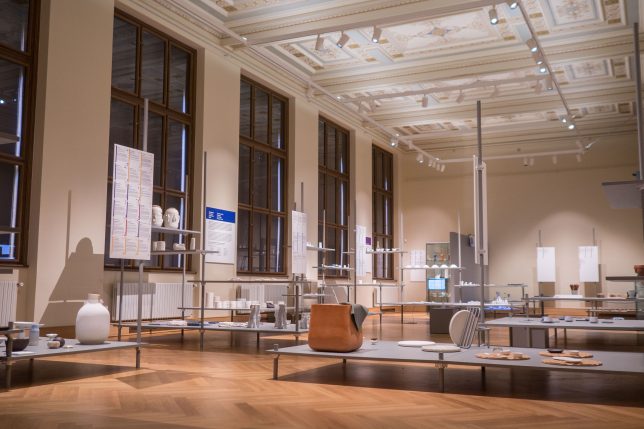 Prague – the last stop of the touring exhibition
The exhibition was on display for the first time at the Copper Smithy in Fiskars (Finland) in autumn 2016. Since then the exhibition has toured around Europe and been on view at the Porzellanikon porcelain museum in Selb (Germany), at the Millennium Court Arts Centre in Portadown (Northern Ireland), at the Spode Halls as part of the British Ceramics Biennial 2017 festival in Stoke-on-Trent (UK), at the Bröhan-Museum in Berlin (Germany), at the National Museum of Slovenia in Ljubljana (Slovenia) and now finally at the Museum of Decorative Arts in Prague (Czech Republic).
The exhibition is part of the Ceramics and its Dimensions project that is partly funded by the Creative Europe programme of the EU.