The touring Ceramics and its Dimensions: Shaping the Future exhibition has opened for the third time, this time at the Millennium Court Arts Centre (MCAC) in Portadown, Northern Ireland. The opening was organised on Friday the 23rd of June 2017.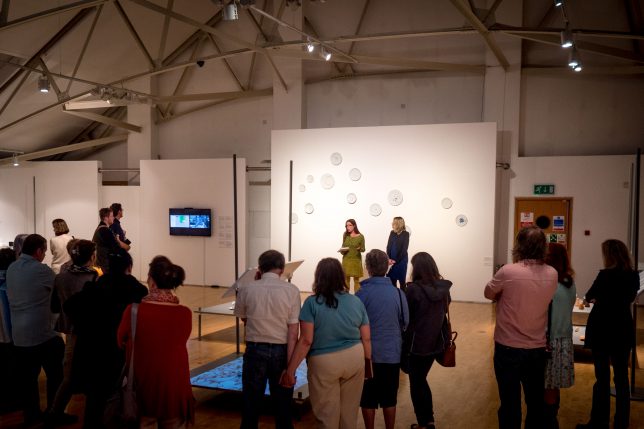 At the opening professor Maarit Mäkelä, the head of the Ceramics and its Dimensions: Shaping the Future sub-project and professor at Aalto University and Jackie Barker, the Arts Director at MCAC, gave their opening speeches.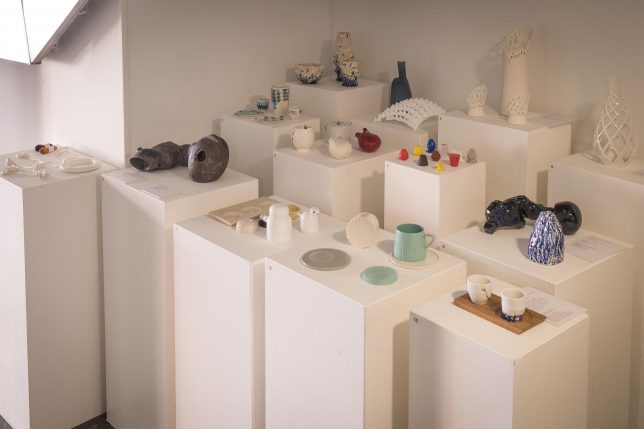 This time the core of the exhibition has been joined by the works of the Future Lights ambassadors of 2015/2016 and 2016/2017. Future Lights is a competition for people in the early stages of their careers in the field of ceramics and is also a part of the European Ceramics and its Dimensions project. The works present visions of the future of ceramics and are an excellent addition to the Shaping the Future exhibition. Read more about the Future Lights ambassadors here.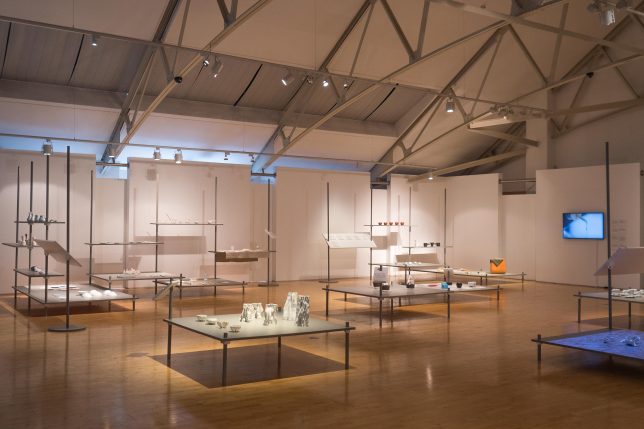 The third venue of the Shaping the Future exhibition, Millennium Court Art Centre, is an arts centre that focuses on contemporary visual and verbal arts. It is located in Portadown's former municipal market hall, a converted red-brick building built in 1929. The building is in the center of the city, just a few minutes walk away from the railway station. MCAC  has two gallery spaces, a workshop area and a kiln, among other things. It takes a bit more than half an hour by train from Belfast to reach Portadown.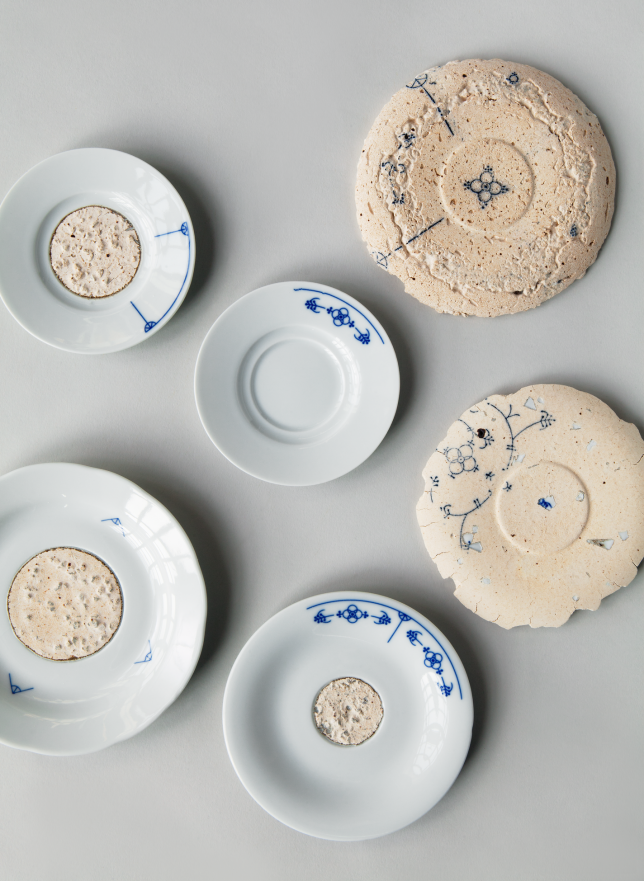 Next time the Ceramics and its Dimensions: Shaping the Future exhibition accompanied by the Future Lights ambassadors will be on view in autumn 2017 at the British Ceramics Biennial in Stoke-on-Trent, United Kingdom. After Stoke-on-Trent, the exhibition will still tour to three cities in Europe: Berlin (Germany), Ljubljana (Slovenia) and Praha (Czech Republic).
On Friday June 30th at noon there is going to be organised a symposium "Making A Living As A Ceramicist". The symposium is a Creative Momentum event, that includes presentation and discussion on how to make a living as a ceramicist. The event is free of charge but registration is essential. More info here.
Ceramics and its Dimensions: Shaping the Future
Millennium Court Arts Centre
William Street, Portadown
24th June – 22nd July
Monday to Saturday between 10am – 5pm.
Welcome!