The Ceramics and its Dimensions: Shaping the Future exhibition accompanied by the works of the Future Lights ambassadors of 2015/2016 and 2016/2017 is a part of the British Ceramics Biennial (BCB) 2017 in Stoke-on-Trent, United Kingdom. The exhibition is held in the Spode-China Hall and is open between 23rd of September and 5th of November 2017.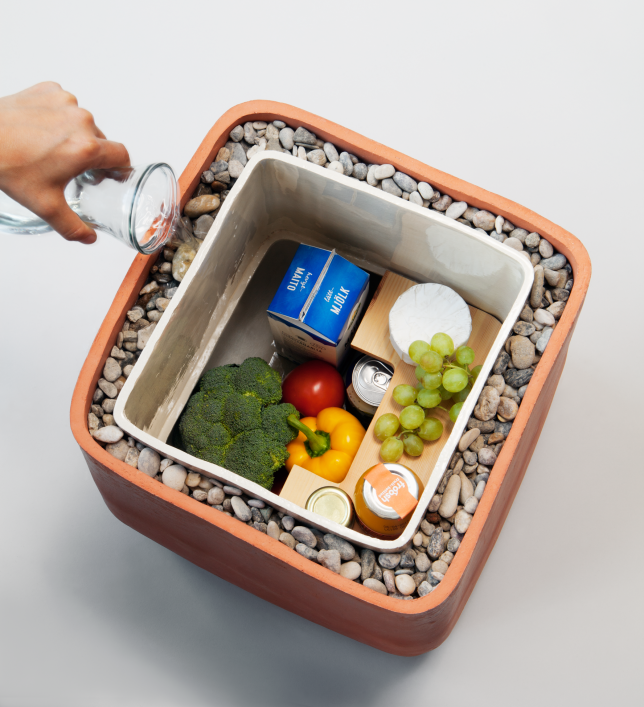 In Stoke-on-Trent the core of the exhibition has been joined by a local addition: a selection of prototypes, that are the results of Martin Smith and Steve Brown's AHRC funded research project Extending the Potential for the Digitally Printed Ceramic Surface.
Related Events during BCB
Several events related to the exhibition are run alongside the BCB programme including a panelled Round Table discussion, the annual European Future Lights competition, the Ceramic Values conference which is at the same time the Ceramics and its Dimensions Final Congress  and a meeting with the European partner institutions participating in the project.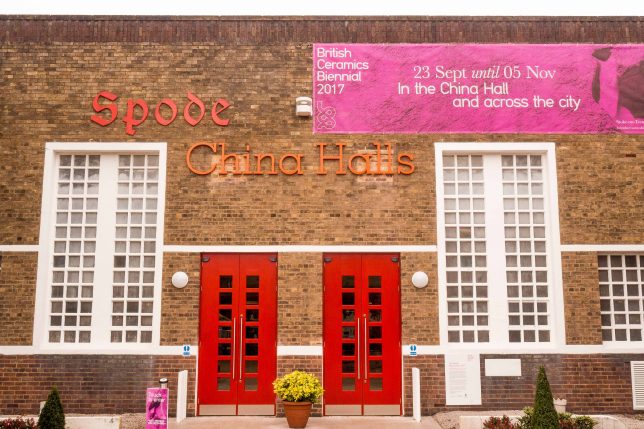 Ceramic Values Conference
On 5th and 6th of October the Ceramic Values conference takes place in Stoke-on-Trent. The theme of the conference is the value and role of ceramics in the society. Many participants of the Shaping the Future exhibition are speaking at the conference. Among the speakers are professor Maarit Mäkelä, professor Barbara Schmidt,  lecturers Nathalie Lautenbacher and Anna van der Lei as well as students Tuuli Saarelainen, Saija Halko and Babette Wiezorek. Also the following Future Lights ambassadors present their work at the conference: Sabrina Vasulka, Rhiannon Ewing-James, Wendy Ward, Karolina Bednorz, Monika Müller and Maria Juchnowska. The conference is free and open for all. Read more about the conference and about how to register here.
The Clay Pit Workshop
Within China Halls an interactive workshop space The Clay Pit is created. The workshop is open during the whole BCB and it is also part of the programme of the Ceramic Values congress (Module 10). Via a series of large clay pits, copious amounts of ceramic material, oversize clay tools, and creative props, The Clay Pit will encourage communal hands-on play, exploration and construction. The workshop is part of the education and audience development program (Module 7) and has been carried out by BCB community and engagement programme manager Dena Bagi and Ceramics and its Dimensions: Shaping the Future coordinator Priska Falin.
Ceramics and its Dimensions: Shaping the Future
23rd September – 5th November
Spode-China Halls
Stoke town, Kingsway, Stoke-on-Trent, ST4 1JB
Tuesday—Saturday
10.00am—5.00pm
Sunday 12.00 noon—5.00pm
Closed Mondays
See the exhibition and read more about the whole biennial on the web page of BCB here.