2018 is the European Year of Cultural Heritage and throughout the year different aspects of cultural heritage are celebrated across Europe – at EU, national, regional and local level. Finnish National Agency for Education funds several projects that build bridges between past, present and future. On April 20th the Agency's international programme organised an event  to discuss the different projects that deal with cultural heritage. At the event coordinator Priska Falin from Aalto University presented the Ceramics and its Dimensions project as well as the Shaping the Future sub-project.

The Creative Europe programme of EU has been funding the Ceramics and its Dimensions project that has eighteen partner institutions in eleven different countries in Europe. The project includes a wide range of different perspectives to ceramics. Finnish  Aalto University leads one of its sup-projects: the Shaping the Future Module, that concentrates on the future of ceramics and has been conducted together with students.
– Together with students we vision what the future of the field of ceramics and what their own job descriptions could look like in the future, tells Falin.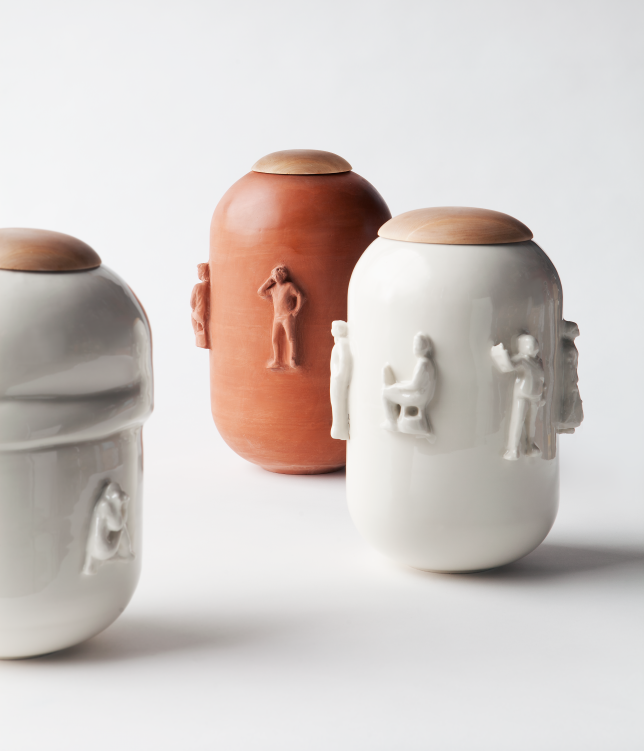 Cultural heritage is one of the starting points of the whole project. All the partners involved share a common interest in working for ceramics and for creating international networks. The know-how of the field is in danger to decrease on European level and this is one of the reasons why international collaboration is so important.
– Through the project, we try to understand ceramics in different cultures and think of ways how to use this knowledge in the future. We raise the profile of the field of ceramics and develop it in collaboration with the other European partners, describes Falin.
At the moment the touring Ceramics and its Dimensions: Shaping the Future exhibition is on its way to its sixth venue: the National Museum of Slovenia in Ljubljana, Slovenia. The exhibition will open there on May 16th 2018.
On the video Shaping the Future coordinator Priska Falin tells about the European Ceramics and its Dimensions project (4:54).
More information about the event (in Finnish)