The Ceramics and Education Summit meeting took place at the British Ceramics Biennial (BCB) 2017 festival in Stoke-on-Trent (UK) on October 11th 2017. The summit was an adaptation of  the Round Table discussion concept, that forms a part of the Shaping the Future exhibition. The exhibition was on view during the BCB festival.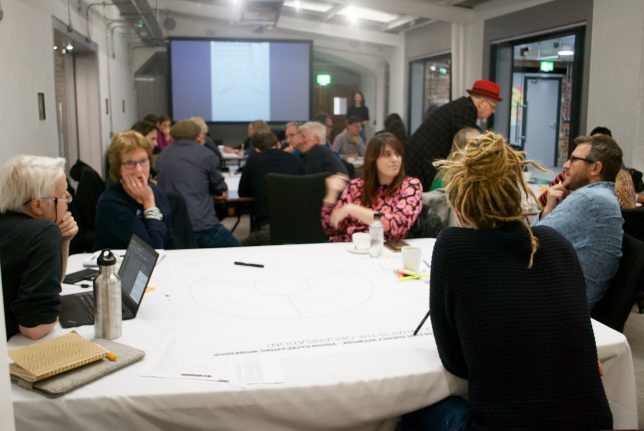 The meeting brought together a broad summit of ceramic educators, from Higher Education Institutions, Adult Education, private studios and other partners such as museums, nonprofit organisations, charities and individuals associated in the Shaping the Future exhibition. The objective of the summit was to facilitate a workshop, through which ideas for a new organisation,  a ceramics education subject network, could be explored.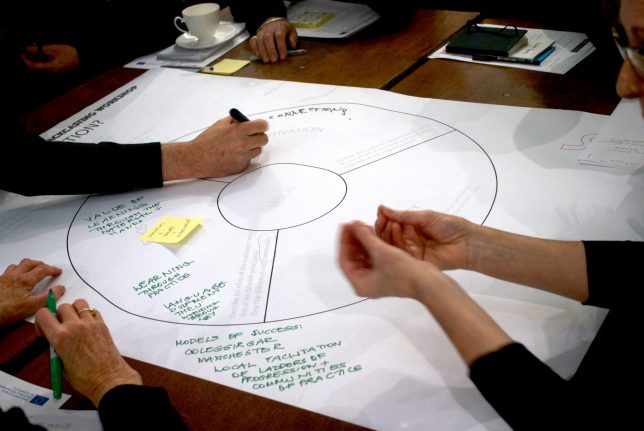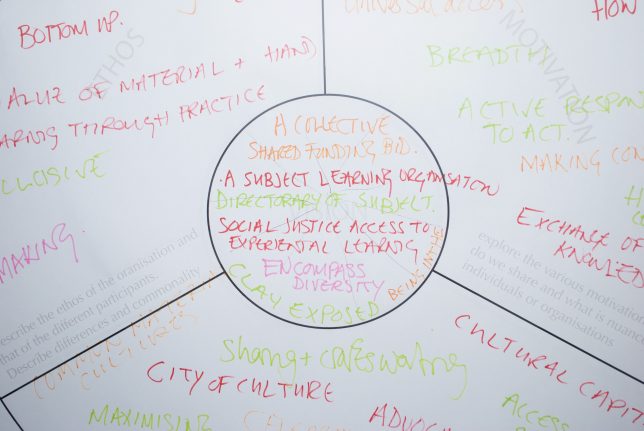 Through the workshop, a call to action was developed – working towards a manifesto, which the group wishes to take forward during 2018. The workshop allowed the participants to clarify shared concerns and define what they stand for as a group. The priorities of the summit were communication, information sharing, inclusivity, networks, confidence, influence, advocacy, collaboration, well-being, shared concerns, risk taking, visibility, vociferous, support and opportunism.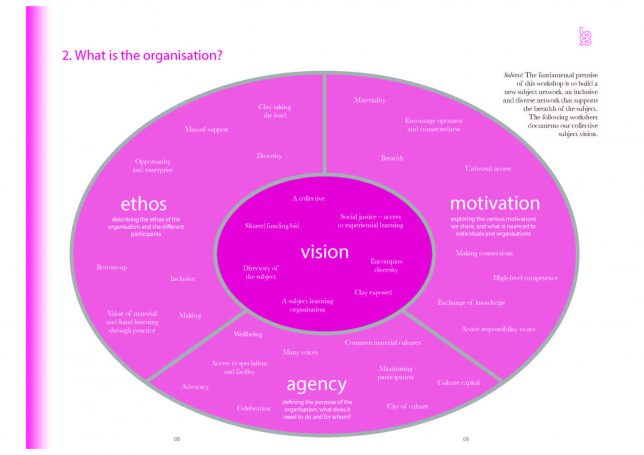 Worksheet "2. What is the organisation?"
The fundamental premise of the workshop was to build a new subject network, an inclusive and diverse network that supports the breadth of the subject. This worksheet documents the collective subject vision of the group, looking at motivations, ethos, agency and vision. From here, the group began to explore agents/participants and their roles in building an active network/organisation. Based on this vision, in the later stages of the workshop, the group defined 'what we stand for' to be:
*   Ensuring that everybody has the opportunity and right to experience making > material
*   Supporting the diversity of materials and making processes by hand / using stuff to do things
*   Thinking and acting about the world through the materials CLAY
Read more about the Ceramics and Education Summit 2017 on the summit document